Jacqueline Terrasi, MBA

Vice President
Jacqueline Terrasi has been in the healthcare and communications industry for 15 years. Her healthcare experience includes marketing and supervisory roles starting at The Medical Center of Aurora. Her career then transferred her to DaVita where she was responsible for the project management of the centralized admissions department involving implementation and roll-out of the new division. Jacque then decided to transfer her leadership skills to manage and market FIT4MOM, the national leader for pre and post-partum fitness. She oversaw the marketing and communications for growth, networking, event planning and social media management. Jacque then came to the HCA continental division under Practice Health where she worked to rebuild relationships with the various practices and establish payor relationships. Within the year 2022 she served as the Director of Business Development for Colorado Care Partners as well as the interim Vice President, where she worked on growing the network as well as retaining our current physicians. She has officially made the transition into the role of Vice President of Colorado Care Partners and is excited to bring her expertise to the table, from her previous leadership positions. Jacque hopes to provide necessary education around value-based care to the community and complete our mission to ensure patients have access to preventative care.
For volunteer work, she is the Communications and Website Chair for Colorado Ballet Auxiliary where the primary objective is fundraising for Colorado Ballet and also is currently the Chair for Payor Day for MGMA chapter in Colorado. Outside of work she enjoys spending time exploring Colorado with her two daughters and husband. For fun, Jacque is also a group fitness instructor.
---
Lisa Rothgery, MD

Chief Medical Officer
Dr. Rothgery is a board-certified family medicine physician. She is originally from upstate NY and completed her Bachelor of Science in biotechnology at Rochester Institute of Technology, graduating summa cum laude. She earned her medical degree from the University at Buffalo School of Medicine and Biomedical Sciences. After graduation, she moved across the country to train at the University of Colorado/HealthONE Rose Family Medicine residency program, where she acted as chief resident in her final year. Dr. Rothgery has been practicing in the Denver metro area for 17 years and continues to practice within and manage her independently owned family practice.
Prior to her role as CMO, Dr. Rothgery acted as CCP's medical Director for two years, leading network physician education and outreach initiatives. She moved into the CMO position at the end of 2020 and is excited to lead the network in pursuit of the quadruple aim—improved patient outcomes, decreased total medical cost, improved patient experience and improved clinical team experience. She is an active member of the American Academy of Family Physicians, the American Association for Physician Leadership and the Colorado Managed Care Collaborative.
Outside of work, Dr. Rothgery spends as much time as she can with her husband and two children and enjoys the wonder of the Colorado outdoors.
---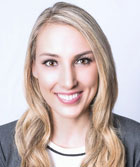 Stacy Thoutt, MBA

Director of Operations and Finance
Stacy Thoutt is the Administrative Director of Operations and Finance for Colorado Care Partners (CCP). She holds a Masters in Healthcare Administration with a specialization in Organizational Leadership and Change Management. She is an active member of the American College of Healthcare Executives (ACHE) and Medical Group Management Association (MGMA), and holds a certification as a Professional Scrum Master. Before joining CCP Stacy has spent her healthcare career in project management and practice administration at UCHealth, Kaiser Permanente and private practice. In these various positions, Stacy has been committed to the standardization of workflows and overall financial success of these organizations. In her role with CCP, Stacy is responsible for the administrative and technical operations of finance and accounting, as well as oversees data analytics and contract negotiations. Stacy is passionate about educating others on value-based care and how healthcare can be both high quality and low cost.
---
Margot Marincic, PharmD. BCGP

Director of Population Health
Margot Marincic joined the Colorado Care Partners (CCP) team in February 2022 as our population health pharmacist. Her past experience includes long term care pharmacy with focus on polypharmacy in a high-risk geriatric environment. In addition, she served as the Pharmacist in charge at one of the largest home infusion pharmacies in the Denver market. After serving as the interim Director of Population Health, she was driven to take on the role full time and looks forward to developing strategy and future success for our CCP physicians!
---
Whitney Kennedy, MD

Director of Education
Dr. Kennedy went to medical school at the University of Colorado Health Sciences Center and completed her family medicine residency at Rose Hospital in Denver. CO. She has been in private practice as a solo practitioner since 2005. In her current clinic Highlands Health for Life she has 3 physician assistants and herself. Her drive has always been to focus on quality performance in and outside of patient care. She hopes to continue to be a strong voice that makes up the provider component of the delivery of medicine. She lives in the Highlands with her husband and two daughters.
Dr. Kennedy is a long-standing member of CCP and our Board of Directors. She has been the chairperson for the Practice Health BOD since 2021 and was recently elected to the CAFP BOD, as well.
---
Cindy Chumacas

Director of Business Development
Cindy's role as Director of Business Development is being responsible for supporting CCP in business development, overall strategic growth, marketing, physician relations, and community outreach. She is also responsible for creating and maintaining positive relationships with current practices, providers, members, and payors as needed for identifying, building, and maintaining key partnerships in order to achieve a successful collaboration.