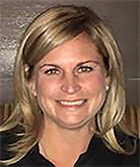 Darcie Bradley, MBA
Chief Executive Officer
Darcie Bradley has been a leader in healthcare for over 20 years. Darcie's passion and career is driven by one thing only—THE PATIENT! She started her career in neonatology/perinatology at Children's Hospital of Colorado and expanded into multiple other areas throughout pediatrics at the University of Colorado Health Sciences Center. Darcie then decided to take on a new opportunity at Kaiser Permanente and was ultimately responsible for overseeing many different departments within the Colorado Region: surgical, women's health, hospital and medical specialties. Throughout her career, she was able to gain experience in many different areas such as operations, business development, finance, strategy, practice management and healthcare transformation. She is excited to be the CEO of HealthONE Colorado Care Partners and is committed to driving the future success and evolution, of such an amazing organization.
Lisa Rothgery, MD
Chief Medical Officer
Dr. Rothgery is a board certified family medicine physician. She is originally from upstate NY and completed her Bachelor of Science in biotechnology at Rochester Institute of Technology, graduating summa cum laude. She earned her medical degree from the University at Buffalo School of Medicine and Biomedical Sciences. After graduation, she moved across the country to train at the University of Colorado/HealthONE Rose Family Medicine residency program, where she acted as chief resident in her final year. Dr. Rothgery has been practicing in the Denver metro area for 13 years and continues to practice within and manage her independently owned family practice.
Prior to her role as CMO, Dr. Rothgery acted as CCP's medical director for two years, leading network physician education and outreach initiatives. She moved into the CMO position at the end of 2020 and is excited to lead the network in pursuit of the quadruple aim—improved patient outcomes, decreased total medical cost, improved patient experience and improved clinical team experience. She is an active member of the American Academy of Family Physicians, the American Association for Physician Leadership and the Colorado Managed Care Collaborative.
Outside of work, Dr. Rothgery spends as much time as she can with her husband and 2 children and enjoys the wonder of the Colorado outdoors.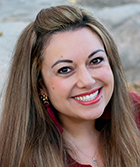 Jacqueline Terrasi, MBA
Director, Business Development
Jacqueline Terrasi has been in the healthcare and communications industry for 14 years. She comes from healthcare experience including marketing and supervisory roles within The Medical Center of Aurora. Her career then transferred her to DaVita Healthcare Partners where Jacque was responsible for the project management of the centralized admissions department involving implementation and roll-out of the new division. Jacque then decided to transfer her leadership skills to managing FIT4MOM in Colorado, where she oversaw the marketing and communications for growth, networking, event planning and social media management. Most recently she oversaw the Physicians Liaison role with Practice Health where she worked to rebuild relationships with the various practices and establish payor relationships. For volunteer work, she is the Communications and Website Chair for Colorado Ballet Auxiliary where the primary objective is fundraising for Colorado Ballet and also is currently the Chair for Payor Day for MGMA chapter in Colorado.
Outside of work she enjoys spending time exploring Colorado with her two daughters and husband. For fun, Jacque is also a group fitness instructor. She is excited to be a part of the Colorado Care Partners team and is committed to driving future success for the business and for the practices under Colorado Care Partners!
Charlotte R. Crist, RN-BC, CCM, CPHQ
Director, Population Health
Charlotte joined as the HealthONE Colorado Care Partners (CCP) Director of Population Health. She is a registered nurse with national board certifications in geriatrics, case management, and healthcare quality. Working with internal and external partners, her focus is to ensure clinical program support for care delivery and network agreements to optimize value-based care and patient/provider satisfaction. Much of Charlotte's experience supports her passionate focus on population health, clinical risk identification, and the integration of evidence-based interventions to improve outcomes.