The following community partners work with CCP members to address and improve areas of practice support, education and transformation as well as cost and quality outcomes.
PRACTICE SUPPORT:
CORHIO
As the state of Colorado's not for profit health information exchange, CORHIO is uniquely positioned to pull data from disparate entities and pass the information along to those in a need to know environment. For a limited time, CORHIO will waive the implementation and membership fees for practices that wish to connect to their data warehouse. We strongly encourage all of our practices to take advantage of this amazing offer.
---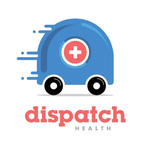 Dispatch Health
Traditional healthcare delivery can be costly, inconvenient and unwelcoming. DispatchHealth was started by clinicians who understand the current system and what needs to be done to improve the way we provide care. Please consider having your patients who become frequent flyers to the emergency room call dispatch health instead of another trip to the ER.
---
EDUCATION & TRANSFORMATION:
HealthTeamWorks
With more than 20 years of healthcare transformation experience, our approach fosters sustainable improvement for organizations to succeed in today's changing healthcare environment, which is becoming more regulated, expensive, and complicated to navigate. We enable our clients to achieve measurable improvements in healthcare delivery through deep client collaboration and a shared commitment to achieve improved patient care, lowered costs, workplace satisfaction, and healthier communities.
---
AMA Steps Forward
STEPS Forward™ is a practice-based initiative brought to you by the American Medical Association. Our goal is to provide you with proven strategies that can improve practice efficiency and help you reach the Quadruple Aim — better patient experience, better population health and lower overall costs with improved professional satisfaction.
---
COST & QUALITY OUTCOMES:

Invision Sally Jobe
Invision Sally Jobe is a network of imaging centers built and managed through a partnership between Radiology Imaging Associates and HealthONE. We believe in seeing clearly the health, wellness and path forward for all of our patients. Whether you're here for a routine scan, preventive procedure, or a serious diagnosis, know that you have a team of accredited, field-leading experts on your side.
---
Diversified Radiology
With a 90 year history in Colorado's medical community, Diversified Radiology is a private practice of radiologists who deliver true subspecialized care in musculoskeletal imaging, neuroradiology, pediatric radiology, breast imaging, interventional radiology, body imaging and nuclear medicine. Placing the patient at the center of care, our goal is to deliver a subspecialized interpretation on every case, not just once in a while.
---